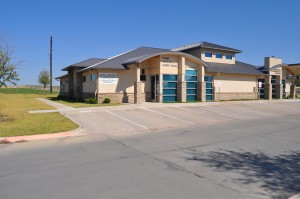 At Family Medicine of North Texas, we've created an approach to primary care that's a refreshing change from a typical provider's office. Above all, we believe that health care should be personal, accessible and affordable. From the way you make your appointment to the ease with which you can follow up with your provider, we've rethought everything—and ensured that you and your needs always come first.
Our staff is dedicated to providing the most compassionate, respectful and honest medical experience.
We start by offering same-day appointments. In the office, we respect your time by meeting with you on schedule so you know you'll be back to work on time. We also believe in building more personalized relationships with our patients, by taking the time necessary to know the complete patient.
Put it all together and you have a health care experience that is centered on you, built to suit your needs both as a patient and as a person.