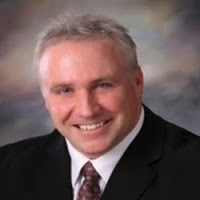 Alan Scott Hamilton, MD, DC doesn't just treat pain.  He also does everything he can to change the way people think about pain and wellness, working to dispel the myths, misconceptions and prejudices that surround chronic pain. Dr. Hamilton believes that chronic pain is a serious medical condition.  He understands that pain can affect a persons ability to work, have relationships, or even enjoy the simple pleasures of life.  With Dr. Hamilton's help many patients have been able to resume more active and healthy lifestyles.  He will always treat his patients with the dignity and respect that they deserve.
Pain must be diagnosed before it can be effectively treated. Once a pain problem has been diagnosed, Dr. Hamilton provides caring, individualized treatment to his patients. He uses optimal treatment strategies of Integrative Medicine to manage his patients' pain and suffering. His education and experience as both a Doctor of Chiropractor and Medical Doctor allows Dr. Hamilton to draw on both traditional and innovative methods in formulating treatment plans tailored to each patient. He spends a great deal of time obtaining the sequence of events that led to the particular ailment. He also relies on biomedical diagnostic tests such as MRI and X-ray as well as a thorough physical examination to evaluate each patient.
Patients receive individually tailored programs that best suit their physical and psychological needs for pain reduction. Treatments may consist of one or more modalities, including medications, injections, physical therapy, and nerve blocks. Some patients may be referred to Neurologists, Orthopedic Surgeons, Neurosurgeons, Psychotherapists or Psychiatrists for supportive care.
When not treating patients, Dr. Hamilton's hobbies include fitness, watching all sports, golf, reading, classic movies and spending time with his wife and family.
Education:
M.D. – University of Texas Health Science Center School of Medicine @ San Antonio
D.C., B.s., Anatomy-Parker College of Chiropractic (Summa Cum Laude)
Internal Medicine Internship – University of Texas-Houston
Physical Medicine and Rehabilitation Residency (Chief Resident)- Univeristy of Texas-Southwestern
Interventional Spine and Sports Medicine Fellowship- University of Florida
Affiliations:
Diplomate American Board of Pain Medicine
Diplomate American Board of Physical Medicine and Rehabilitation
Internation Spine Interventional Society
American Academy of Physcial Medicine and Rehabilitation
Locations: Denton
Contact us today to schedule an appointment with Dr. Hamilton!